Uncategorized
GH Spoilers: Joss Convinces Dex To Move Forward Against Sonny Despite Michael's Wishes
GH Spoilers: Joss Convinces Dex To Move Forward Against Sonny Despite Michael's Wishes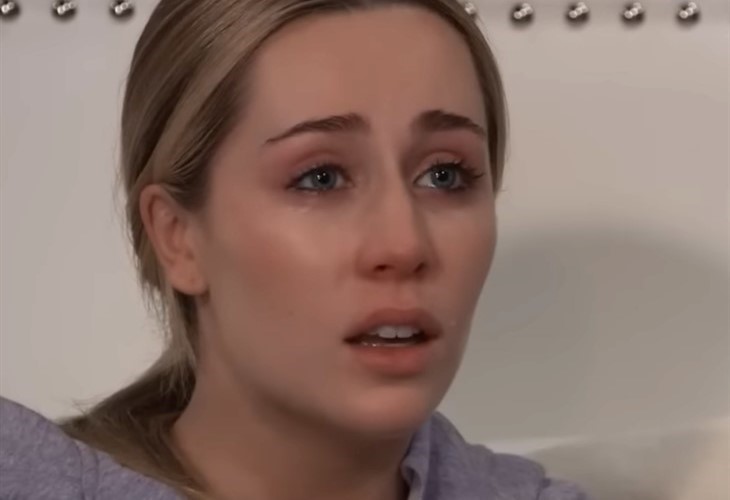 General Hospital (GH) spoilers hint Josslyn 'Joss' Jacks (Eden McCoy) would readily admit that watching Sonny Corinthos (Maurice Benard) get taken away to federal prison won't be a cakewalk for his children. In particular, his young daughters, Avery Corinthos (Grace Scarola) and Donna Corinthos (Scarlett Spears), will undoubtedly be shaken to their core.
But amidst all of the chaos, Joss held firm that it wasn't Dex Heller (Evan Hofer) who would be causing pain to her family — it was Sonny and his decisions. Just because she can sympathize with the nicer side of Sonny and all he has done for his family doesn't mean it wipes the slate clean of all he has done to them. Dex gave Joss an out and she didn't take it, but what happens when Michael Corinthos (Chad Duell) calls the whole thing off?
General Hospital Spoilers — Joss Jacks' Heart Breaks For Her Family
As Dex probed Joss for answers about Sonny's lighter side, Joss put on a brave face and insisted she wants him to carry on with the plan to take Sonny down, regardless of the fact that the mob boss can be a good guy sometimes. She doesn't want to see her mom or little sisters in pain, nor her older sister and brother, but Joss seems to believe Sonny deserves to get what's coming to him. Could she be biased though, perhaps because the only way her beau is getting out of the mob is if Sonny is too?
GH Spoilers – Tease Willow Convinces Michael Corinthos To Let It All Go
Willow Corinthos (Katelyn MacMullen) might remind Michael that while it may feel satisfying to exact revenge on those who have wronged us, it's important to remember that dwelling in the past can hold us back from living in the present — and the future — which she intends to have with her new husband. This isn't really news to Michael, who has been wrestling with his revenge plot against Sonny for months. Willow's perspective will be just what Michael needed. She won't be afraid to call her husband out on his misguided plans and urge him to let go of the past. The last thing Michael is going to do is tell his potentially dying wife no.
General Hospital Spoilers — Joss Jacks Insists Dex Heller Forge Ahead
Michael won't hesitate to put a stop to Dex's plans. He won't expect it will be a tough conversation, but he's also won't be sure how entrenched Joss has become and how she'll take this news. After all, this would leave Dex feeling a bit trapped working for Sonny with no way out. The truth is, Dex has all the evidence he needs to put Sonny behind bars. He sent that video footage to Michael, and he can put the mobster away without any help from his son — but does he want to? It looks like Dex will have to come clean to his girlfriend about how he really feels about the mob, and she may not like it. Stay tuned for more GH news and spoilers just ahead.